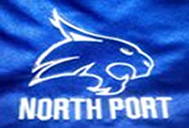 2016 STATE CHAMPION DACODA FLENARD
2016 State Bound
2016 TEAM DISTRICT CHAMPIONS
Wrestlers & Parents,
In order that we improve our level of success it is important that we continue with off season
practices, weight lifting, and camps and off season tournaments. We will be practicing two days a week
until the end of school. Mondays and Wednesdays from 2:30-4:00.
I am including a list of off-season tournament and the dates for Disney Duals. It is important for you to
not schedule vacations
June 13-17 that is the dates for Disney Duals. It will cost each wrestle $100 for entry fees and hotel.
Wrestlers will also need to bring food with them. We will stay where they will have access to refrigerators
and microwaves. I have made arrangements with Coach Hattler where all wrestlers who play football
will attend Wednesday practices for wrestling from 2:30-4:00 until spring football
starts. We will also have practice June 1-3 & 6-10 to prepare for Disney Duals.
Practice the following Days: April 4,6,11,13,18,20,25,27 May 2,4,9,11,16,18 23,24.
All April & May practices 2:30-4:00pm
June 1,2,3 after school, June 6,7,8,9,10 9:00am-11:30 Leaving June 13th 9:00 am for Disney Duals.
*Camp TBA