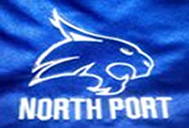 Freestyle & Greco spring season
Parents & Wrestlers,
The North Port Extreme Wrestling Club will be entering into the Spring Freestyle and Greco Roman Wrestling season. Practice will be Monday and Wednesday nights from 6:00-7:30. Wrestlers will need a current AAU card or USA wrestling card to practice. If you wrestled for our club you already have an AAU card. A USA wrestling card may be needed to
enter some of the tournaments. This season will conclude Mid-May. It is open to youth and high school wrestlers.
We look forward to working with you! Feel free to email me with any questions.
(To purchase a USA wresting card go to http://www.usawmembership.com/)
Thanks,
Coach Kemble 941-408-3327
Email: mark.kemble@sarasotacountyschools.net
NORTH PORT WRESTLING
2015 DISTRICT TEAM CHAMPIONS
Individual District Champions
CHAMPION 113- ANTHONY TRIPKE
CHAMPION 138- TY FLENARD
CHAMPION 145-JOHN CRUZ
CHAMPION 160- DACODA FLENARD
CHAMPION 195-DAVID TOWERS
CHAMPION 225- DEVIN GOUVEIA
2014 Lely Dual Team Champions
2014 Capt Archer Team Champions